Social Justice Committee
Social Justice Committee
God says to us, "..You shall not oppress a stranger for you know the heart of a stranger, seeing you were strangers in the land of Egypt" and thus God commands us to care for the stranger, to not be idle in the face of suffering. The Beth Jacob Social Justice Committee strives to fulfill these commandments through being nimble in response to local, national and international events, and in the process work towards tikkun olam, repair of the world.

We meet approximately once a month. Issues we have paid attention to include fighting against racism, reform of the Vermont justice system, mental health concerns, refugee resettlement and immigrant rights, and gun control. To a significant extent the committee functions as Jewish support and inspiration for each of us as we navigate and try to change a beautiful but troubled and troubling world. We also have a Beth Jacob Social Justice email list, to inform other Beth Jacob members about upcoming events and actions as they emerge.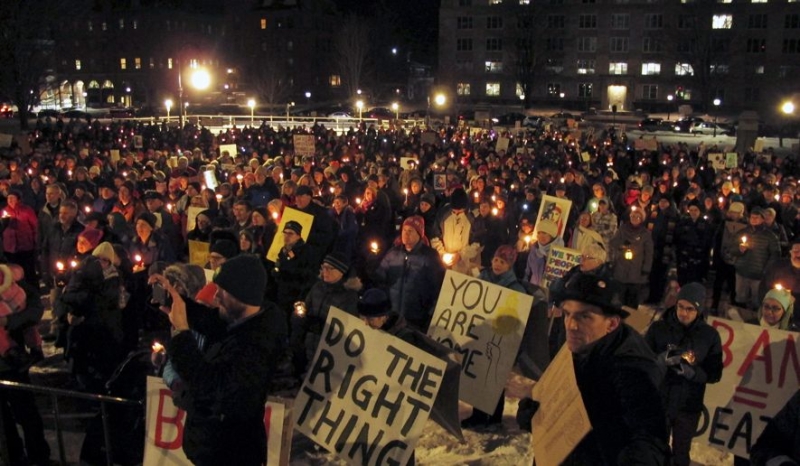 To participate, contact Nicola Morris.
Sun, December 10 2023
27 Kislev 5784
Sun, December 10 2023 27 Kislev 5784